Bulkplant (Wholesale) Oil Facility in Massachusetts
Our 240,000 gallon bulkplant is one of the largest heating oil storage facilities in the Metro West Boston area.
The bulkplant we operate allows us to maintain a consistent supply of heating oil for all of our customers. Even when other companies have an issue with supply and distribution, our facility will be stocked and ready to make your heating oil delivery.
At 240,000 gallons, our bulkplant is one of the largest heating oil storage facilities in the Metro West Boston area.
You can rest assured that we will make the delivery during severe weather or gaps in supply distributions. At Bigelow Oil & Energy our family has researched the most efficient ways to deliver heating oil and know that we can offer the best customer service in the area due to our well trained technicians, reliable truck drivers, and 24 hour hotline.
Operating a bulkplant with large storage capabilities is another way we are head and shoulders above the competition. Providing the best service to Bigelow customers is and always will be our family's number one priority.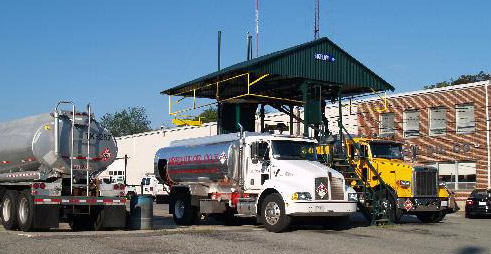 Learn more about how our facility can be used for bulk oil sales and keeping deliveries moving even during the worst weather.
Other Commercial Heating Oil Services
We offer professional heating oil delivery, service, and installation so you can maintain your business operations while we handle all your heating oil. Our well trained and certified HVAC service technicians are available around the clock (24/7) to assist with any issues in your commercial heating oil systems.
We take pride in the quality of our service technicians and invest heavily in the training of staff to provide the best heating oil service and installations in the Boston area.
Experience reliable and professional heating oil delivery services. Always have heating oil when you need it with our advanced automated oil delivery system for all customers.
Use the power of the sun to save money with an advanced water heater. These systems are environmentally friendly with many added benefits for your business's bottom line.