Solar Water Heater Installation & Maintenance
Keeping Boston Comfortable Since 1945
Professional Solar Water Heater Installation & Service?in Boston, MA
Reduce your carbon footprint with solar energy for commercial or residential properties.
We can install solar panels attached to a water heater to make the sun work for you. Large or small, these units will pay for themselves within a few years of installation. Simply put, they collect natural energy that is readily available and then it is converted into hot water for your home or office. This innovation can be used in many forms as a long term investment for your reduced energy costs.
Install the units on your roof, next to your house, or any area that is in the sunlight for the majority of the day. To learn more about energy saving options with a solar water heater installation please contact our customer service staff. There are many options to choose from and we look forward to guiding you to a better energy solution in your home or office.
Contact us 24/7 to harness the power of the sun?- (617)964-1600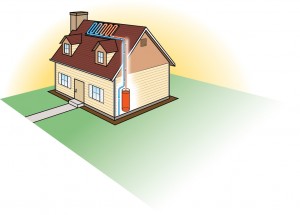 Other Home Comfort Services for Boston, MA
Enjoy the full complement of home heating services for both gas and oil systems from our team of experienced technicians.
Experience reliable and professional heating oil delivery services. Next day delivery is included for many homes and businesses!
We provide installation, repair, and service for all cooling systems. Save 10% on new installs with our Total Comfort Service Plan.