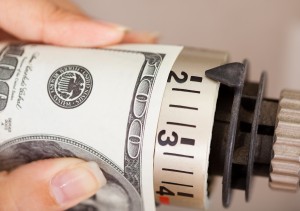 We are always looking for ways to make the heating in your home more affordable. With these 3 options you can save money on heating as well as your annual maintenance or tune-ups.
As of August, oil prices are the lowest they have been in 10 years, there is no telling when they will rise for the winter.
So act today and save money on your heating bill this winter!
Learn how these plans can create stability in oil pricing. Homeowners can take advantage of the cost saving benefits with our Fixed Price Program and Budget Plan.
Routine Maintenance – Sooner is Better than Later!
Before you turn on your heating system is the best time to get routine maintenance performed on your unit. We recommend not waiting until the Fall or early Winter and risk being left in the cold when your system is down and it is the dead of winter. Call us to schedule your maintenance or tune-up –  617.964.1600
How To Save Money On Heating with Bigelow Energy?
It doesn't matter if you are a current customer or want to become a customer, everyone can reap the benefits of our programs designed to help you save money on heating, cooling, and annual maintenance. Read how we have three different programs that will keep your costs low, predictable, and improve your financial planning.
1. Fixed Price Program
Crude oil prices are at their lowest, resulting in the lowest heating oil prices in the past decade!
So why not lock down the low price today!?
Our Fixed Price Program allows you to lock down oil prices right now, while you are able to save money per gallon. This is a limited time offer and you shouldn't wait for the prices to start rising since they jump quickly.
Even waiting until September may be one month too late.   617.964.1600
When the bitter winter comes around and oil prices change due to higher demand, don't you want to sit back and throw off that snow suit knowing that you thought ahead and are now paying a fraction of the price for your heating?
For priority routine maintenance, peace of mind, and relaxation ALL year long with efficient heating and cooling systems, sign up for our Total Comfort Service Plan.
2. Budget Plan
If you love organizing your bills and creating a detailed financial plan, then our Budget Plan is your best option. With the Budget Plan, you have the advantage of breaking down the amount of oil you predict to use into 10 equal, monthly payments.
For home owners with a fixed income or working with a comfortable budget, this is a huge benefit. Instead of the inability to incorporate an exact heating payment into your budget, you can now plan your spending more efficiently. You don't even have to wait to start making payments! Sign up for the Budget Plan today and you can start making advanced payments right now.
Spend your time more efficiently at the office with our heating oil delivery services.
Even if you pay for oil and don't use it, the unused oil rolls over to the next month or we offer a refund. We also offer you two months at the end of the Budget Plan to pay off any outstanding payments left over from the season.
3. Fixed Price Program and Budget Plan
Get the best of both worlds from our heating system service!
Combine the benefits of both the Fixed Price Program and Budget Plan to save even more!
Main Advantages of Programs:
Price Protection: If oil prices increase in winter, your heating bill won't.
Lock In Low Prices: Oil prices this August are the lowest they have been in past decade.
Payment Plan: Break up your expected oil usage into 10 equal payments
Scheduled Budget: Plan your spending this winter, cutting out any uncertainty.
For the full details of all our pricing plans, please contact us at 617.964.1600
Save Money On Heating and Stay Warm This Winter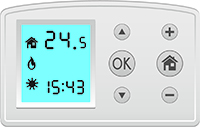 Our family owned business has been helping our customers save money on heating oil delivery and HVAC needs for more than 50 years!
We understand industry trends and love seeing our customers reactions when we tell them how much money they could be saving! Give us a call at 617.964.1600 or contact us online to schedule an appointment so we can start saving you money.