Good ole Boston!
Where the stinging winds make eyelash icicles out of your winter tears…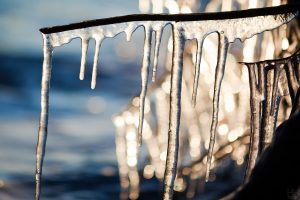 So, it's your first winter in Boston?
First things first, DO NOT let your home heating system go unchecked, you'll be freezing all the way to your bones, and your poor toes will be swimming in a glacial puddle of melted snow inside your shoes.
Now, let's turn that winter frown upside down. 🙂
Follow this checklist to make sure that you stay 100% warm (yes, it is possible!) before this dominating season befalls on you and you're scrambling to stay warm in a frosty blizzard. Maintain the most comfortable body temperature inside or outside your home with these helpful tips to survive your 1st winter from our energy and oil company in Boston.
Why Indoor Warmth is Mandatory for Your 1st Winter in Boston
Have you ever heard the motto, "the best offense is a good defense?"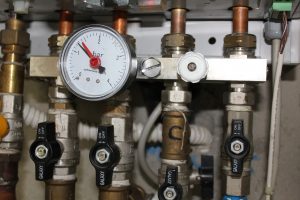 To prevent and handle any dangerous HVAC symptoms, then understanding required heater maintenance of your home is key if you want to have protection against the cold of winter. You can always put on more layers of clothing and blankets for warmth, but it will only do so much if your heater breaks or gets clogged.
Below, learn how to fully prepare your own home for winter by identifying problems before you're really freezing your butt off.
Boilers, Radiators, Furnaces, Oh My!
You will be kicking yourself with you frostbitten limbs if you don't learn the first things about  boilers, radiators, or furnaces. Here's a crash course to identify your heating system before you're scrambling in the frigid cold to call in a heating service technician.
If you take the necessary precautions to service or maintenance your heating systems this will ensure a very warm winter by the fireside. Even if you're pretty sure you have all your bases covered, having a professional check it out is a safe bet before the winter begins.
If you're living in Boston, you likely have one or more of these heating devices:
Boilers – Typical of older homes in Boston, this device is the scary machine in your basement of your building that converts water into steam. It is powered by heating oil deliveries, electricity, or gas.

Radiators – Once the steam leaves the boiler, it goes into a network of radiators, located at specific parts of your home or apartment building. Be careful and don't touch these hot potatoes! The steam makes the metal of the radiators extremely hot!
Furnaces – These babies used pressurized hot air and a thermostat to regulate the temperature in your home. Again, ensure that your supply of heating oil, electricity, or gas receives is maintained regularly to prevent any interruption in heat production during the coldest months.
At Bigelow, we are experts for how to stay warm in the winter since we've operated in Boston since 1945. Not sure when your heating system was last serviced? Hearing some strange noises in the night?
To help you prepare for the upcoming months of cold, read below about proper attire for Boston winter weather.
New Arrivals to Boston? Call Us With Any Questions About Home Heating
Our family has been working in the heating industry since 1945 and we want to help answer all of your questions about heating systems.
Please give us a call at 617-964-16000 to have a service technician answer your home heating questions or to schedule annual heating system services and repairs.
Correct Clothing for Your First Winter in Boston
You may be asking yourself, "Ok, I've got my indoor heating squared away, but what do I need to be warm when I go out on the town?"
Great question!
Boston Winter Clothing 101
Layering, layering, and more layering. You will need a whole arsenal of layers to keep you warm during your 1st winter in Boston!
If you haven't already invested in a comprehensive winter wardrobe, here is your shopping list:
Cotton T-shirts or Long-sleeves – This is the first layer, so you won't get sweaty under all of the other layers. Most people won't even see this shirt, so basic colors are fine.
Sweaters – This is your second layer and it goes over your cotton shirt or long sleeves. Get a good range from light to heavy coverage, so you can vary your internal heat.
Boots & Socks – Don't forget about those feet that work so hard to get you to where you are going! Invest in a good pair of boots and socks that will last you for years to come!
One Great Winter Coat – Shirts and sweaters are a dime a dozen, but a truly effective and warm winter coat is something you should research and invest in. Goodbye, $300-$500.
Scarf, Hat, Gloves – While these fall into the "accessories" category of clothing, make sure they are actually warm as well. A good hat, scarf, and gloves will be the difference between cold and frostbite.
Rain Gear – Yep, it rains in the winter when it's not below freezing. It's called freezing rain. Waterproof boots and a durable umbrella are both must-have investments for year-round dryness, not just in the winter.
Pet Clothing – Your dog will need a little coat too. Not all dogs are bred to withstand the fierce elements of the Boston climate. Little booties are cute and will keep their little feet clean.
There is one thing to remember. If you are dressed properly during a Boston winter, it is absolutely possible that you can feel 100% comfortable forget that it's cold. This is our end goal.
More Tips for Combatting the Winter in Boston
Wait, there's more! Yes, that's right.
Here are our last minute tips to make sure that this winter in Boston is the most enjoyable it can be for you, newcomer!
Winter Activities You'll Enjoy
There are plenty of winter activities in Newton, MA that will make you never want to leave. We hope we didn't scare you with all these preparation for winter.
It's not that bad! To mention a few, there's ice skating, sledding, and building snowmen! Try them all to see what you like.
Food Delivery on Speed Dial
That's right, you don't even have to leave your home. Get groceries and food delivered straight to your doorstep.
Research all kinds of (very successful) Boston businesses that make their living on people like you that really don't want to leave their homes during inclement weather.
Seasonal Depression is a Real Issue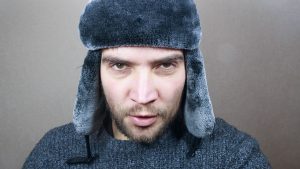 If you are new to seasonal depression or you have always been subject to it, it may be time to invest in a UV lamp.
Being out of the sun and indoors is a great way to get a Vitamin D deficiency, causing feelings of doom and gloom.
Having a UV lamp on hand will really raise your spirits, as it imitates the happy influence of the sun during our darker Bostonian days.
Also, make friends so you won't be lonely all locked up indoors.
Winter Preparation For A Warmer Season
Bigelow Oil and Energy is here to help you prepare for the winter season, so you won't be left out in the cold.
While prices are low, contact us for the best heating oil prices at a fixed rate. This is a limited time offer to ensure that your heating oil will stay the same price until April of next year, awesome!
Related Winter Topics