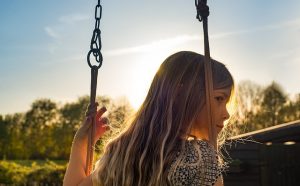 Newton enjoys four months of summer weather and a stark contrast of dominating cold winters with lots of family activities year around.
When it's not unbearably hot or cold outside and you don't want to stay in your comfortable, temperature controlled home, there are plenty of educational and fun things to do in this historic city.
In this post, explore 10 options for family friendly activities to do in Newton no matter what the weather is outside. We've separated the suggestions into year round activities and specifically summer/fall family fun!
Year Round Family Activities in Newton
No matter what time of year it is, there's always something happening in Newton. Below are activities for any weather. For year round fun, be sure to check in with the Newton Community Pride group for a list of events or festivals!
1. Newton Free Library
The Newton Free Library has a large children's reading area with audio and video selections and a toddler room for those not yet at the reading age. Parents can also inquire about the library's museum pass offerings.
2. New Philharmonia Orchestra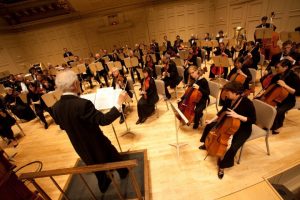 Newton's New Philharmonia Orchestra typically performs six concerts a season, so look for tickets ahead of time.
The orchestra also has a family series of short concerts for ages two to ten. What's really fun is the instrument "petting zoo" where kids can try out the instruments.
3. Local History: Underground Railroad, Civil War, and More!
History buffs will enjoy the war-themed dioramas in Newton City Hall. Kids who play with toy soldiers will love looking at the miniature figures depicting scenes from the Revolutionary War, Civil War, and World War I.
Here are three well-known historical sites suitable for family excursions:
The Jackson Homestead – A stop on the Underground Railway.
The Durant-Kenrick House – Dates from 1732. Families can enjoy historical-themed games and puzzles.
Hemlock Gorge – This is the site of Echo Bridge. From under the bridge, your kid's voice will echo across the gorge. The bridge's remarkable acoustical properties even allow for a whisper to be answered several times over.
Our Family Has Served The Community Since 1945
We understand the rich history of Newton, since we've helped fuel it's growth for decades. Here are a few of our favorite posts about the community and our growth.
You can also learn more about the Bigelow family history.
Related Posts
Summer Family Activities in Newton
Although you can cool off on a hot summer's day by jumping in a lake, don't neglect any needed repairs for your air conditioner. Here are some ways to enjoy the outdoors in the summer.
4. Playgrounds: Discover A New One!
What makes Newton unique is also what makes it so family friendly. You see, Newton was composed of 13 separate villages that merged together, so you can be sure to find at least 13 separate playgrounds for year round fun.
5. Walking: Burn Off Those Calories
Newton is a great place for family walks. Here are just a few suggestions:
Stroll among the mansions on Commonwealth Avenue.
Walk, jog or bike along paved, easy-to-navigate paths at the edge of the Charles River.
Run, jog or just stroll along the banks of the Chestnut Hill Reservoir.
Follow the shoreline paths around Crystal Lake or Norumbega Park.
Walk up Heartbreak Hill, part of the Boston Marathon.
6. Water Sports: Swimming, Canoeing, Kayaking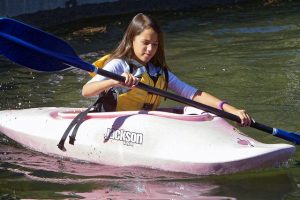 Crystal Lake is just one of many swimming spots in Newton. There is a friendly crew of young lifeguards and summer swim lessons for kids.
As for canoeing and kayaking – You can take to the water and your child can learn to paddle on the Charles River. An outfitter on the river will rent you a canoe or kayak.
7. Rock Climbing
Hammond Pond Reservation includes some large geographical formations popular with rock climbers. You can also fish, hike, or study nature and geology.
Winter Family Activities in Newton
Before the onset of cold weather, don't neglect your heating system service. Regular heater maintenance and tune up can save you from the unpleasant surprise of your heater breaking down on the coldest day of the year.
Here are some Newton locales to provide you with some family winter fun.
8. Skating
The indoor Daly Rink or, if the temperature cooperates, skate outdoors at one of several locations including the Cove in Auburndale, Crystal Lake, and Bullough's Pond.
9. Sledding and Snowboarding
Popular sledding spots include the grounds of the Fessenden School and Bobby Braceland Park.
10. Going to the Movies
The West Newton Cinema has a rotation of many classic films that are showing year round. Be sure to check the roster to see if there are any Disney classics that the kids would enjoy.
Spend More Time With Your Family And Leave The Heater Maintenance To Us
To ensure that your home stays cool or warm depending on the season, don't ignore dangerous HVAC symptoms. If you know that your home is safe, you can relax and enjoy all the different outdoor activities that Newton has to offer.
Do you want more control of your home temperature on the go? A wifi thermostat can regulate your home and maintain energy efficiency when you're out and about.
Less Stress with Total Comfort Plan
We are a family heating & oil company in Newton, and we want to help your family life be enjoyable both inside and outside the home in every season. Spend less time on the maintenance of your home and more time enjoying your life in Newton.
Even Better – Sign up for our total comfort plan, and we will regularly maintain your HVAC systems so that you will have more free time to spend with the family.
Contact us to learn more about arranging for regular heating oil deliveries.