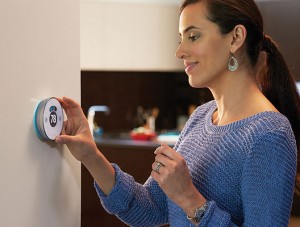 Remember how nice it was to come home from school, kick off those snow boots, and mom already had some hot cocoa ready? Ah, the good old days.
Now you get home from work, your place is freezing, and all you have are leftovers from the night before.
Before you get down on yourself, we want to know, do you have a WiFi thermostat? No? Hm, seeing any connection here?
Bigelow WiFi Thermostats
Obviously having a WiFi thermostat translates to a warm, cozy place?to come home to. Although it doesn?t cook for you, it pretty much does everything else.
Follow us as you walk you through your new life with a WiFi thermostat. You be the judge.
Benefits of a WiFi Thermostat
Let?s be frank. Owning a WiFi Thermostat makes life so much easy. At first, you have to pay attention to it more than you did your previous thermostat. But, after a few weeks, it starts to take care of itself.
Benefit #1: It Remembers & Adjusts To Your Schedule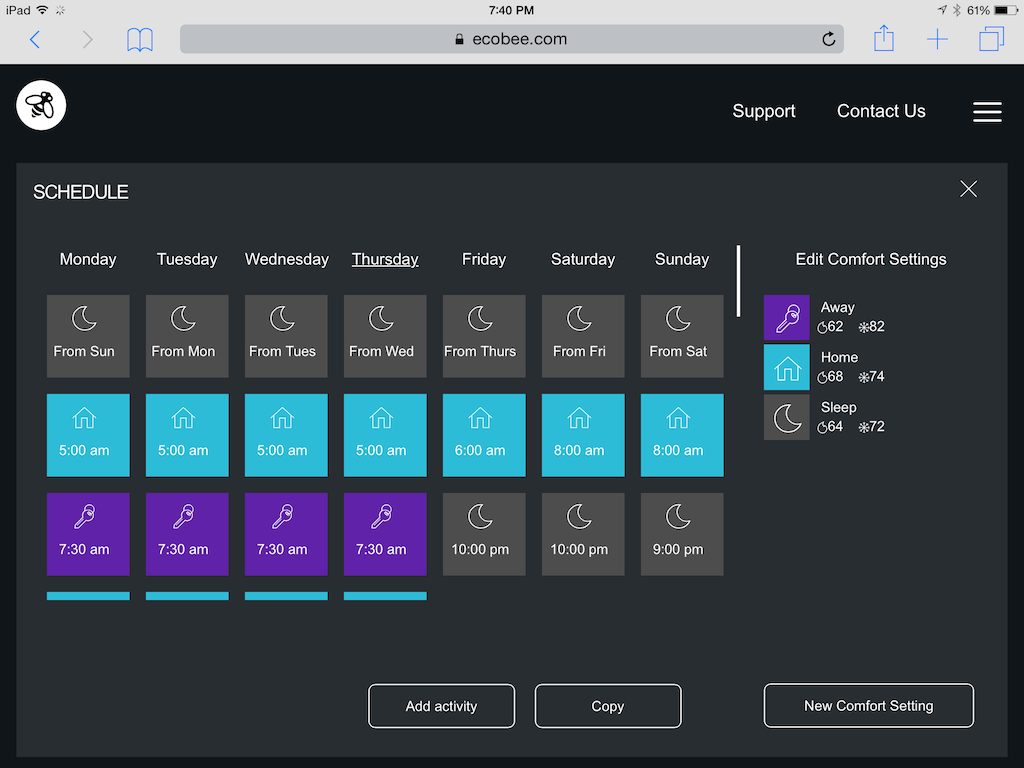 Imagine waking up to a warm, cozy home every morning, without having the heat on all night. Your WiFi thermostat learns your schedule and
knows when to turn on or off.
Every day, when you wake up for work at 6 am, it will turn on at 5:45 to make sure your wake up to the perfect temperature.
It feels nice to be able to walk around in your pajamas and not have to carry around a blanket, huh?
Coffee pots on. Time to jump in the shower and get the day started!
Benefit #2: You Can Control It From Your Smartphone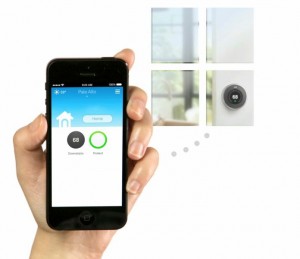 No matter where you are in the world, you?ll be able to control and monitor the temperatures of your home in Boston.
Pretty much every WiFi thermostat has an app you can use to turn it on or off. Use this handy tool to see energy usage reports, or even receive notifications when you need heating system service.

When you integrate the smart thermostat with other Home Automation tools, you can control everything in your house – from cooling and heating?to door locks and security cameras.
Wow. Say goodbye to the days of forgetting to turn off the heat or AC.
Benefit #3: Motion Sensors Alert Thermostat To Turn On
This is the best benefit for large homeowners. That's owners of large homes not? you know what we mean. With sensors scattered throughout the house, WiFi thermostat will be notified when there are people in the room.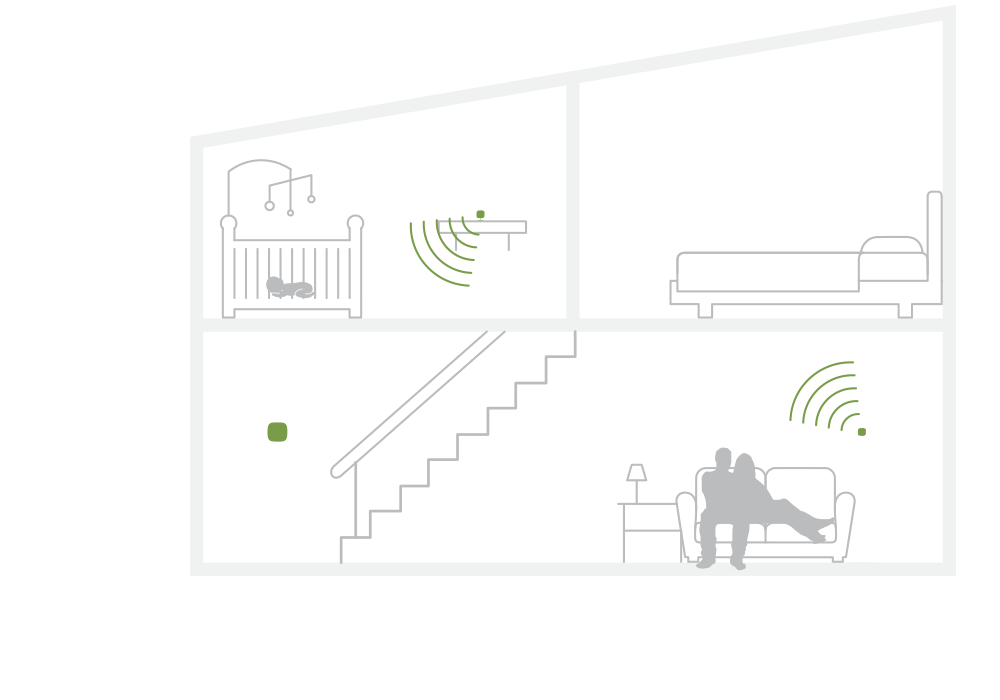 Think about it. Everyone is home, but they are all in the living room watching movies.
The smart sensors will turn off the heating or cooling on the entire second floor, registering that there is no one upstairs.
This perk ensures that your home is as energy efficient and comfortable as possible.
Then there's less impact on the environment because of the decreased energy usage. That's how you kill two birds with one stone!
Benefit #4: It Saves You Money On Your Energy Bill
It will only cool or heat where necessary and when necessary. Most of these WiFi thermostats are designed specifically to save you money.
As your thermostat utilizes motion sensors and learns your schedule at home, your bills will slowly diminish.
Say goodbye to wasting your hard earned paycheck on your energy bill.
Have You Already Installed Home Automation?
The new you is saying,?Yes, I have!? Yet, did you know you can control more than just your WiFi thermostat in your home?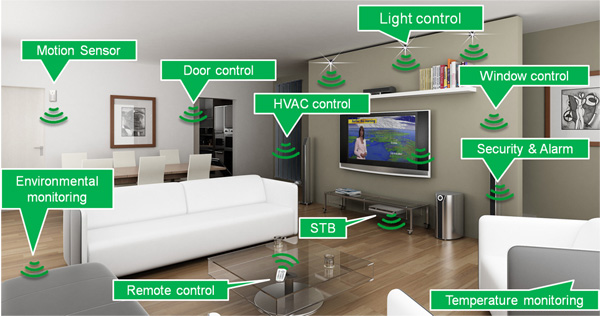 Using your smartphone, you can connect your lights, door locks, and security cameras. You can even program all of them to turn on and off whenever you want.
So next time you?re getting crazy in Panama City Beach, your house is taking care of itself.
If you have answered this question with ?No, I haven?t already installed home automation.? Well, what are you waiting for?!
Actually, it would probably help if we filled you in on the different types of smart & WiFi thermostats, huh?
Different Types of Smart & WiFi Thermostats
Having trouble deciding which thermostat is the best for your situation??
What you need to look at and think about are: energy savings, home size, functionalities, and home automation integration.
Best For Saving Money On Energy Bills – Nest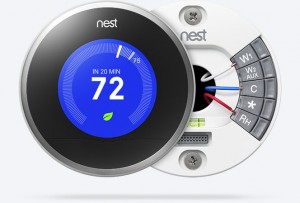 The Nest 3rd Generation is the best of the best, no questions asked.
This thermostat learns your cooling and heating habits and adapts automatically to your schedule.
The more you use the Nest thermostat, the more it learns about you, and the more money you save.
There is no better thermostat out there, exclusively designed to save you money and reduce your impact on the environment.
Best Bang For Your Buck – Honeywell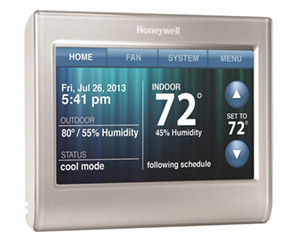 The Honeywell is the best thermostat for small and medium sized homeowners.
It has a simple design, touch screen, and matching application.
That?s right – you can control it when you aren?t even home. It will even send you notifications when you need air conditioning repairs?as well as monitoring the temperature and humidity levels outdoors.
The Honeymoon is everything you need in a thermostat. No doubt, it is the best value for your money.
Best If You?re Ballin? A Budget – Emerson Sensi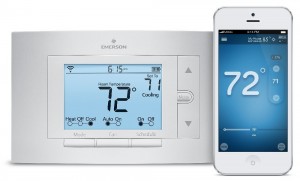 Let?s face it. There are other things you could spend your money on, but you still want an awesome thermostat!
You can control it from the Wink app, it saves you money on your energy bills, and you can program it.
The only difference with Emerson Sensi is the price.?This is, without a doubt, the best thermostat for when you?re ballin? on a budget.
Best For Large Homes – ecobee3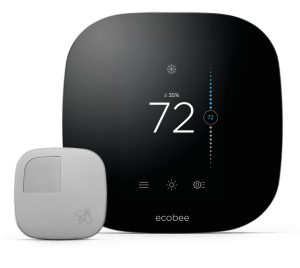 Dang, check you out in your 2 story house. Must be working pretty hard….too hard in fact to be paying that much to cool and heat your home.
We want to introduce you to an old friend, ecobee3. The most unique feature of the ecobee3 is the remote motion sensors.
Place them throughout the house, especially in the rooms you are in the most, and let them do their magic.
The sensors let the ecobee3 know you are all downstairs getting your party on and to turn the heater off upstairs. Get jiggy wid? it and save on them bills. The ecobee3 has your back.
If you haven?t figured it out already, Home Automation is the way of the future. It?s time to let go of the past and start embracing the now.
WiFi Thermostats Need Professional Installation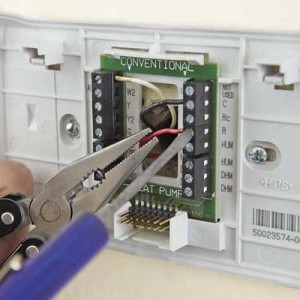 While it's easy to automate your life, we don't recommend doing it by yourself.
There is a very high chance you will lose your WiFi forever and will never be able to watch Netflix again? JUST KIDDING! ?But seriously – don?t install it by yourself.
If a HVAC service?technician doesn?t analyze your thermostat set-up before installation, there is a greater chance of a more costly visit. If you want to try, our Boston Oil Company?is pleased to come help you fix your incorrect installation, too.
In summation, we have the tools, knowledge, and resources to ensure that your ideal smart thermostat is compatible with the voltage in your home. Take it easy and let us do the dirty work.
Honestly, just become a new customer.?We will?handle it so you don?t even have to worry about it. Just to help you picture it, our installation and total comfort plan will go something like this.
Bigelow Installs WiFi Thermostats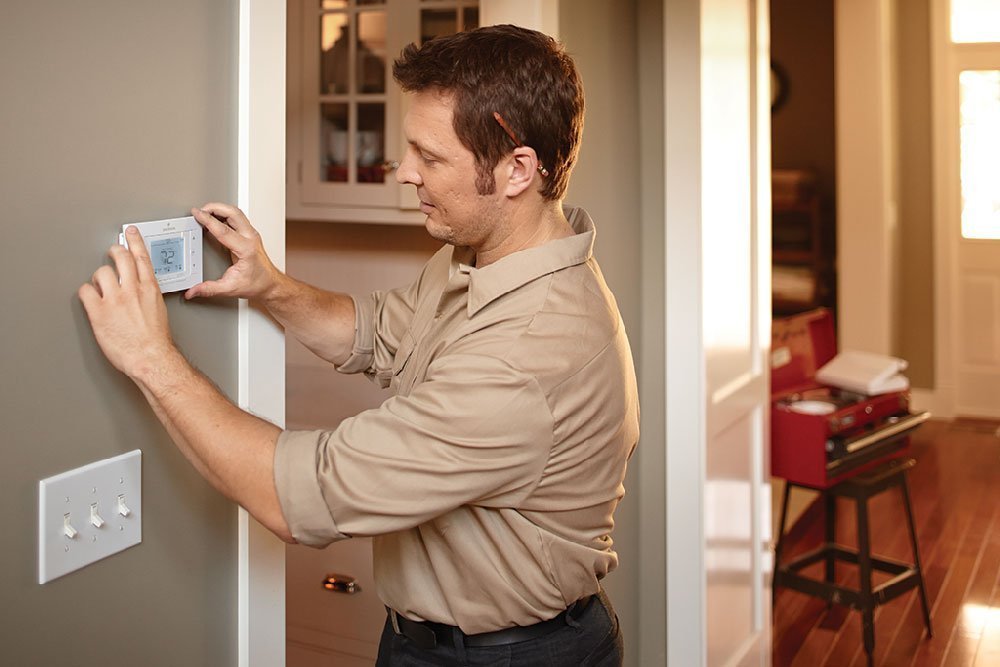 After hearing about your thermostat issues (don?t worry we wanted to) we will show you a few different options for WiFi Thermostat.
We will then review the features briefly and explain how to maximize your savings on your energy bill.
Thirty minutes later, we will install the fixture, help you download the app, and watch you take a load off.
After a quick demo of how the WiFi thermostat works, we will leave you two alone to get to know each other.
Now look at you! Work off early, drinking with some old friends on a glorious Friday night, all while your home is waiting for you to come home so it can warm you up.
Ready To Change Your Life With A Bigelow WiFi Thermostat?
Yes! You?ve find decided to leave the old you behind and embrace the new, smarter you. We are glad you want to do less, while still having a warm place to come home to. Now let?s make this fictitious story a reality so you can really get to happy hour.
Give us a call at 617.964.1600 or contact us online to schedule an appointment so we can make sure you aren?t alone, eating leftovers in a cold home.