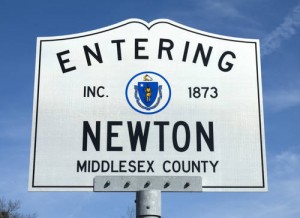 Since we bought our first oil truck in 1945, Newton, MA, has been the cornerstone of our family business.
It's been an amazing experience to have worked together with small businesses, families, friends, and customers in our historic town. In honor of our roots, we researched the history of the beautiful neighborhood that inspired us to start an oil company in Boston.
If you have any stories to add, please send us an email or submit a comment as we learn together about the city of Newton's history.
Tell Us About Your Family's Newton History
T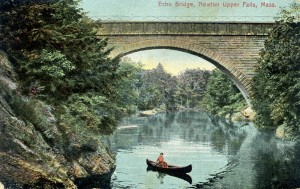 hough we have done extensive research, there are still many pages missing from the storybook of Newton.
This is where we need your help! Together, we can tell the story of our parents and their parents' parents. Here is your opportunity to share what you know!
Comment below with your own personal stories of family and the growth of this community. We hope you will take a few minutes to tell us the history you know. Tell us what you think makes Newton such a special place to live.
A Brief History of Newton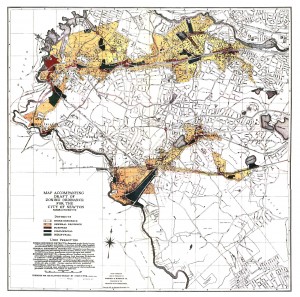 Newton is similar to a thoughtfully crafted patchwork quilt. Each of the original 13 villages that make up the present-day Newton were formed separately based on the access to nearby rivers, railroads, or mills.
Even while the villages agreed to become a unified community, each neighborhood maintained an individual personality.
Our Bigelow family history is tied to the Upper Falls village. The village was originally dependent on mills because of its location along the Charles River.
The remaining villages were also built at optimal places along the railroads, rivers, and roads. During the industrial revolution, this strong New England town was a hive of productivity.
As it stands today, Newton continues to be an industrial network, especially being within 45 minutes from the center of Boston. We here at Bigelow Oil and Energy are grateful for the community that this beautiful city has fostered. We look forward to furthering economic growth for many generations to come as our local heating oil delivery service expands.
Fun Facts about Newton
, MA
The delicious Fig Newton snack was named after Newton. Nabisco, formerly known as the Kennedy Biscuit Company, named several of its products after towns in Massachusetts.
In 2014, Newton was named #15 of the best places to live in the U.S. by Money Magazine.
 Based on the U.S. Census, Newton is the 11th largest city in the state.
Newton is currently listed as the #1 safest place to live in the U.S. on Aneki.com.
Newton is home to Boston Marathon's infamous "Heartbreak Hill." The heartbreak happened when marathon champion, Johnny Kelley, was defeated by an underdog, Tarzan Brown, after they crossed the 4th and final hill before the race's end.
Learn more About Our History in Newton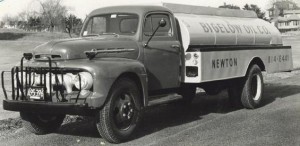 Not only do we foster industrial work in our own community, but our on-site bulk plant helps supply other companies to more readily distribute oil to their own neighborhoods.
Learn more about Bigelow Oil & Energy and our history in Newton, MA to see what it truly means to be an oil company founded on community and family values.