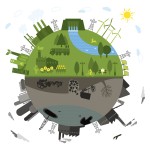 We are pleased to announce the opening of our new bulk plant!
This high capacity bulk distribution facility will reduce our impact on the environment and further prevent delivery delays for heating oil in Newton and surrounding areas.
Upgraded Oil Distribution Facility
This newly opened bulk distribution plant in MA, is located on site at our headquarters in Newton, Massachusetts and features double-walled oil tanks with reinforced protection for the environment.
We have taken every precaution necessary to ensure safe functioning of this new facility for many years to come. We are proud to feature new advancements in leak-proof and fire resistant technology.
These new protective double-walled tanks with advanced leak monitoring are the cutting edge of the oil distribution industry, eliminating the possibility of spills.
With this new functional upgrade, our family business will continue to stay environmentally friendly, while maintaining a consistent supply of heating oil for the surrounding communities.
Providing for Our Massachusetts Communities Since 1945
As one of the only independent heating oil companies in the Metro West / Greater Boston Areas, this bulk plant acts as a local supply source, not only our own customers but for all heated homes in the community.
Before reaching our bulk plant, the oil is transported many miles from oil tankers on the coast. Tough winters and snowfall make transport more difficult when roads are not as manageable – whether it be for oil supply or heating system service and repair.  This oil distribution facility will make it much easier to maintain an autonomous, steady supply of oil.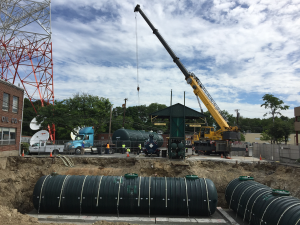 While some companies have come and gone, Bigelow Oil & Energy has made conscious decisions for the planet for over 70 years. As an integral part of the supply chain, we take our supplier responsibilities very seriously around Newton and surrounding communities.
The commitment to consistently deliver for our customers & provide a reliable supply of heating oil has always been the true fuel of our passions.
Proud to Protect the Environment in Newton
As we continue to deliver safely moving into the future, we are proud of the investments that we have made to help the community and to protect our planet.
Here's to a new, eco-friendly facility so we can continue providing heating oil deliveries without delay in 2016 and beyond.
Stay Warm in Tough Winters With Automatic Oil Delivery
There is no comparison when it comes to heating your home.  Peace of mind free of scheduling oil refills, satisfaction from our hand-selected service engineers, and two free years of our Heating System Comfort Plan.  All of these benefits are achieved with an automatic heating oil delivery plan.